Dignity of Life Committee
The Dignity of Life Committee was formed to address issues that affect human dignity.  Our mission is to be evangelizers for the Gospel of Life by sharing the Good News of Jesus Christ, who is Life, to the community of Our Lady of Sorrows.
We address all issues affecting life from conception to natural death.  New committee members are welcome.  Are you willing to be on a volunteer list for upcoming events as needed?  Contact Bridget Dimmer at
[email protected]
or 248.949.3254.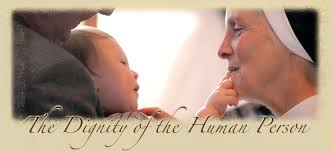 Support with Pregnancy
A Woman's Pregnancy Choice
Call: 248-471-5858
31700 12 Mile Rd., Suite 102
Farmington Hills, MI 48334
Text: 248-397-4843
24500 Southfield Rd.
Southfield, MI 48075
Option Line
optionline.org
Free, confidential, live chat
Pregnancy helpline 1-800-712-4357
Or Text: "Line" or "Helpline" to 313131
National Safe Haven Alliance
Lending a helping hand during unplanned pregnancy
nationalsafehavenalliance.org
The Safe Haven Laws allow a parent to anonymously surrender their unharmed infant to a designated Safe Haven provider within
a specific time after birth.
24/7 Crisis Hotline: Call 1-888-510-BABY or text SAFEHAVEN to 313131
Support with Housing Needs
Mary's Mantle
Call: 248-376-5338
Provides housing for homeless
expectant women
Grace Centers of Hope
1-855-HELP-GCH (1-855-435-7424)
Emergency housing for homeless or
victims of domestic violence
Help in the D
Health, Housing, Material Assistance, Childcare & Parenting, Counseling
Support Students
Project Rosie
student financial aid, adoption or child care
Pregnant on Campus
to be pregnant and to be parents
Women Deserve Better
Practical resources and Inspirational stories from women and men